Workshop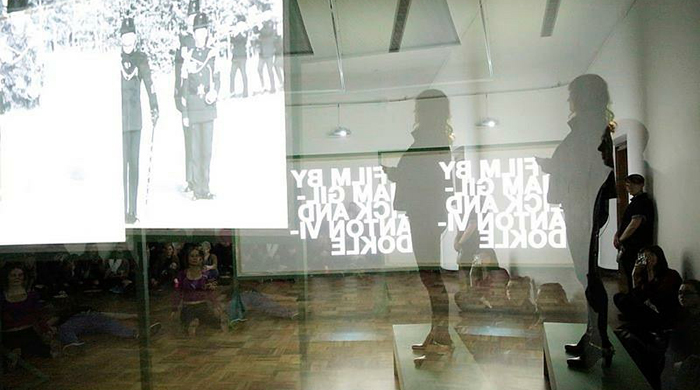 I Want to Know What it Says, The Sea | poetry workshop by JL Williams
Date: 10 November 2018 - 10 November 2018
Gallery: Cooper Gallery
I Want to Know What it Says, The Sea
A poetry workshop with no paper and no pens with JL Williams
Saturday 10 November, 2 – 3.30pm
Cooper Gallery


As part of the Event Series for Cooper Gallery's exhibition Bow Gamelan Ensemble: Great Noises That Fill The Air, poet and writer JL Williams leads an oral poetry workshop with no paper and no pens.

Participants will be taken back to the earliest origins of the performed word to create their own improvised, oral poetry of the body. Exploring movement, sound, improvisation, individual and collaborative performance, you will draw on your deepest reservoirs to create poetry of the heart, deep belly poetry, breath and bones poetry, spur of the moment poetry, poetry launched down the river, poetry floated out to sea, poetry lost on the wind.
This workshop takes an interdisciplinary tangent to the work of Bow Gamelan Ensemble; their work in performance, improvisation and experimentation with materials available to hand, for this workshop the voice, the body.

Places are free and can be booked by emailing exhibitions@dundee.ac.uk

***
Biography

Books by JL Williams include: Condition of Fire (Shearsman, 2011), Locust and Marlin (Shearsman, 2014), Our Real Red Selves (Vagabond Poets, 2015), House of the Tragic Poet (If A Leaf Falls Press, 2016) and After Economy (Shearsman Books, 2017). She is interested in expanding dialogues through writing across languages, perspectives and cultures and in multimodal and cross-form work, visual art, dance, opera and theatre.
Published widely in journals, her poetry has been translated into numerous languages. She has read at international literature festivals and venues in the UK, Sweden, Germany, Denmark, Turkey, Cyprus, Canada, Hungary, Romania, Montenegro and the US. She wrote the libretto for a new opera, Snow, was Writer-in-Residence for the British Art Show 8 in Edinburgh and plays in the poetry and music band Hail of Bright Stones (https://hailofbrightstones.com/). Williams curates writing events and creates workshops and professional development activities for poets.www.jlwilliamspoetry.co.uk