Closing Event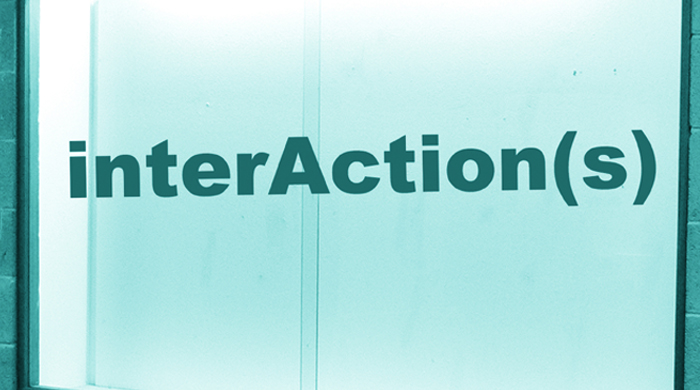 interAction(s) Closing Event - Student Curatorial Team
Date: 21 March 2013 - 21 March 2013
Gallery: Matthew Recess Cabinet
Please join us for a Closing Event on Thursday 21 March, 4.30 - 6pm
interAction(s) is a project/exhibition curated by Lada Wilson, Fine Art student and member of the Student Curatorial team. interAction(s) consists of an evolving assemblage of texts and images. It is the presentation of a 'process'; it is an ongoing work-in-progress.
This exhibition was inspired by the work of two artists - Rachael Disbury and Liam Dunn and the chosen site, the Matthew Cabinet, which creates a perfect venue for a three-week long artistic interaction. The two artists will create a visual dialogue: they will create visual poetry by reacting to each other's work. Each day Rachael will write a text, each night Liam will create an artwork inspired by that text.
This is a Student Curatorial Team Project
Matthew Cabinet is at the rear of the Matthew Building, DJCAD on Level 5.