Listening event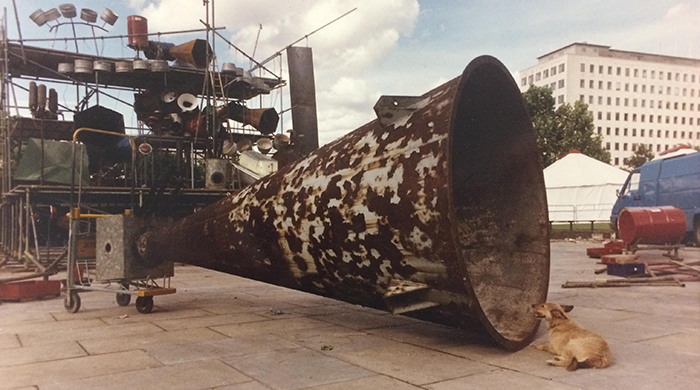 A Noise Evening | listening event of shared sound
Date: 29 November 2018 - 29 November 2018
Gallery: Cooper Gallery
A Noise Evening
Listening event of shared sound
Thursday 29 November, 5.30–8pm
Cooper Gallery

Spinning off from Bow Gamelan Ensemble's exhibition Great Noises that Fill the Air, Cooper Gallery will be opening its ears for a listening session of avant-garde, experimental and obscure noise. A Noise Evening will be an informal night of listening together to a playlist built from an open call for sounds shared in resonance with the milieu of Bow Gamelan Ensemble.

*

See the playlist of shared sounds here: A Noise Evening playlist handout

*

If you would like to share...
To share in the building of this cacophony of sound, submit your suggestions and the following information via our email address: Exhibitions@dundee.ac.uk
- Title
- Composer/Performer
- Duration (of no more than 10mins)
- Year
- Why you have suggested it
- Your name, a 20-word biography, email address, any social media handles and weblinks you wish to include.
Nominated sound works could be anything from classical, electro acoustic, glitch, industrial, Musique concrete or No Wave or any other experiments in sound.
Cooper Gallery will publish the titles of selected tracks and sound pieces alongwith submitters' biography and annotations on our website and in print on the night.

Please send the sound file by wetransfer or dropbox – do not attach them to the email as this will trigger our spam filter.
Deadline for suggestions is Monday 26 November, 9am.

There is no fee for submitters.

*


The event is free and is part of Cooper Gallery's Event Series for Great Noises That Fill The Air, Bow Gamelan Ensemble's first retrospective.

Exhibition runs 27 October – 15 December 2018
Find out more about Bow Gamelan Ensemble's exhibition at Cooper Gallery here.