Archived exhibition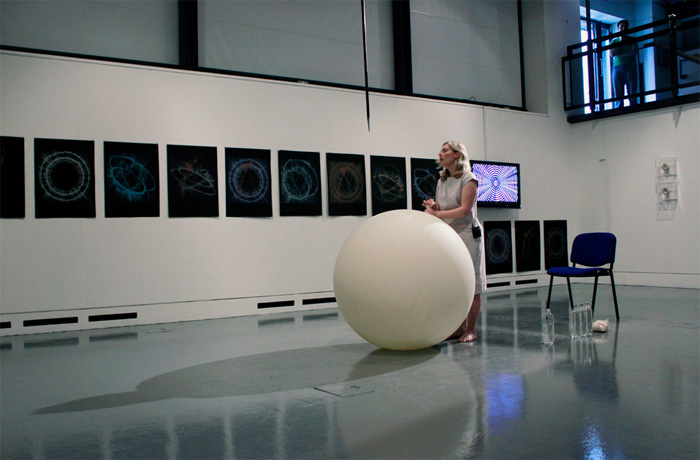 Shared Imagination - Art & Science Collaborations in Dundee
Date: 6 October 2011 - 30 October 2011
Gallery: Centrespace
6 October, 9.30am – 4.30pm
This unique symposium celebrates 75 extraordinary years of the Wellcome Trust organised by Exhibitions at DJCAD and Wellcome Trust Centre Dundee at Life Sciences, University of Dundee.
The event brought together scientists, artists, designers and cultural practitioners to conceptualise the century-long transition from the city's textiles past to its bio-research future and consider the ideal components needed for ways forward in genuine art and science collaborations.
Please see the base of this page for videos of the two key note presentations from Martha Fleming and Rob La Frenais.
Shared Imagination: Exhibition Preview
Centrespace, VRC
6 October, 6 – 8pm
This event is open to all, no need to book. Evening Reception including Performance by Pernille Spence and Screening of Atom Town by Gair Dunlop.
Shared Imagination: Exhibition
Centrespace, VRC
7 October - 30 October, Mon – Sun: 12 – 4.30pm
The exhibition, Shared Imagination, brings together the work of nine Duncan of Jordanstone College of Art & Design practitioners and researchers and their collaborators.
Paul Harrison, Zoe Irvine, John McGhee, Jim Pattison, Elaine Shemilt, Pernille Spence, Sandra Wilson
Video Documentation of Pernille Spence's performance The Breath Between Us: