Archived exhibition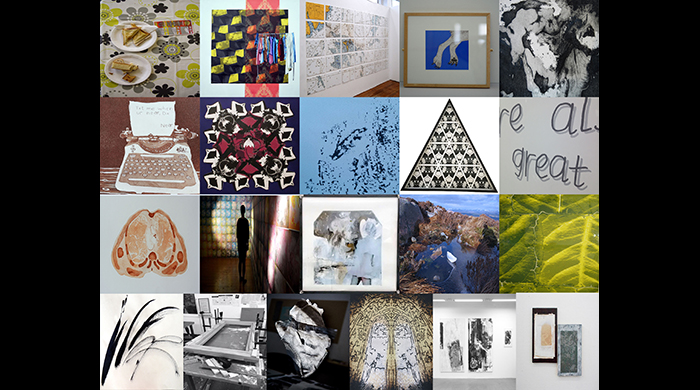 First Proof – New Printmakers 2015
Date: 27 June 2015 - 3 July 2015
Gallery: Cooper Gallery Project Space
First Proof - New Printmakers 2015
Print Festival Scotland
Preview: Saturday 27 June, 2 - 5pm
Exhibition: 29 June - 3 July, 10am-5pm
A showcase of works by a group of talented newly graduated printmakers from Duncan of Jordanstone College of Art and Design for this year's Print Festival Scotland in Dundee.
First Proof – New Printmakers 2015 sees twenty-one artists picked to represent all levels of diversity in printmaking. Ranging from intricate etchings to multiple layered screen prints contrasting in colour, shape and form.
Artists: Mhairi Anderson, Abi Baikie, Lorie Bilage, Gerad Chung, Kirsty Dalton, Katy Davies, Catherine Dickson, Claire Docherty, Lynsey Ferguson, Allyson J Fraser, Rhianwen Galbraith, Lydia Hiorns, Rachel Lee, Tanith Marron, Anna Olafsson, Corey Reid, Bobby Sinclair, Struan Teague and Guy Titterington.
More information about Print Festival Scotland
After the success of Impact 8 organised by DJCAD in Dundee and the inaugural Print Festival Scotland in 2013, Dundee Contemporary Arts and DJCAD - University of Dundee are collaborating on promoting and developing PFS as an annual event across Scotland that will celebrate the community, culture and diversity of print-based art. The intention is that the festival will switch focus every second year to Print Festival Scotland International, engaging the wider printmaking community and academia.
Print Festival Scotland runs from 26 June - 5 July 2015 at venues across Dundee.
Follow Print Festival Scotland on twitter @printfestscot for updates
Image courtesy of the artists.
Cooper Gallery Project Space is located on the lower floors of the Crawford Building, DJCAD and can be accessed via the Cooper Gallery doors at the east side of DJCAD car park.