28 May 2012
Satellite image shows cloud-free British Isles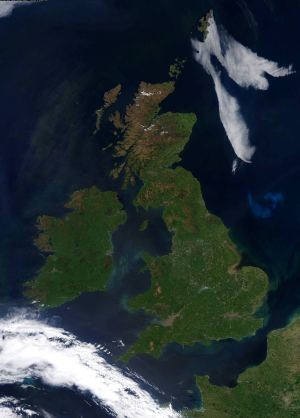 CREDITED to 'NEODAAS/University of Dundee
Blue skies have been the norm in recent days, as the UK basks in glorious Spring sunshine.
The University of Dundee Satellite Receiving Station has captured a striking image showing the entire country almost completely cloud-free.
The image - available at www.sat.dundee.ac.uk/ftp/Press_Office/Bristish_Isles_cloud_free_26_05_12/ - was taken on Saturday, May 26th.
It is available for use but MUST BE CREDITED to 'NEODAAS/University of Dundee'.
If you register for free on the Station's website (see - www.sat.dundee.ac.uk/registerql.html), you can then view and download higher resolution versions of images from the following link - www.sat.dundee.ac.uk/gallery.
For media enquiries contact:
Grant Hill
Press Officer
University of Dundee
Nethergate, Dundee, DD1 4HN
TEL: 01382 384768
E-MAIL: g.hill@dundee.ac.uk
MOBILE: 07854 953277